Enriching the World Through the Power of Coffee
Welcome to our cozy cafes, where all the coffee lovers come together to treat themselves to a delightful world of flavors! Our baristas are like coffee wizards, and they take special care in creating each cup with love and precision. They're all about unlocking the hidden treasures of taste and texture, making sure every sip is a magical experience.
Embarking on a Journey of Coffee Greatness
Rise and shine, coffee lovers! It's time to kick-start your day with a burst of energy and empowerment at our café!
With every sip , you'll be transported to a realm of pure coffee bliss.
We've carefully curated a selection of snacks that perfectly complement your cuppa. Each bite is a burst of deliciousness, creating a symphony of taste that leaves you craving for more.
Let the power of our coffee journey fuel your day, empowering you to conquer whatever challenges come your way!
 ☕️🚀
Our customer's favorite choices!!!
Get your taste buds ready for an unforgettable experience! The variety of tastes on our menu is sure to tantalize your taste buds. Enjoy freshly made muffins while sipping lattes with designs worthy of Instagram. Try one of our golden pies or one of our savory sandwiches bursting with layers of flavor. There's a symphony of tastes in every mouthful that will leave you wanting more.  Join us for a brunch you won't soon forget!
We offer only the best quality of coffee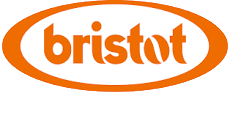 Our coffee artisans are true masters of their craft, embarking on a flavor-filled adventure with every brew. They turn carefully selected beans into liquid poetry, pouring their passion and skill into every cup. With their magical touch, they blend flavors to create unique profiles that cater to all tastes. These coffee artists unlock the true essence of this beloved beverage, leaving a lasting impression on every sip.
Enter the world of Bristot, our chosen coffee brand that's been perfecting its craft for decades. Their commitment to quality shines through in every single sip. From the meticulously sourced beans to the precise roasting process, Bristot delivers exceptional flavors and tantalizing aromas. They leave no stone unturned, providing top-notch equipment and knowledgeable baristas who work their magic with every cup. Prepare to dive into the extraordinary realm of Bristot and witness coffee expertise at its finest!
years of Bristot coffee experience
Cappuccino Freddo Toubano
You can only expect the best!
Coffee is the answer, no matter what the question is.